Michigan Dance Building Wins AIA Detroit Award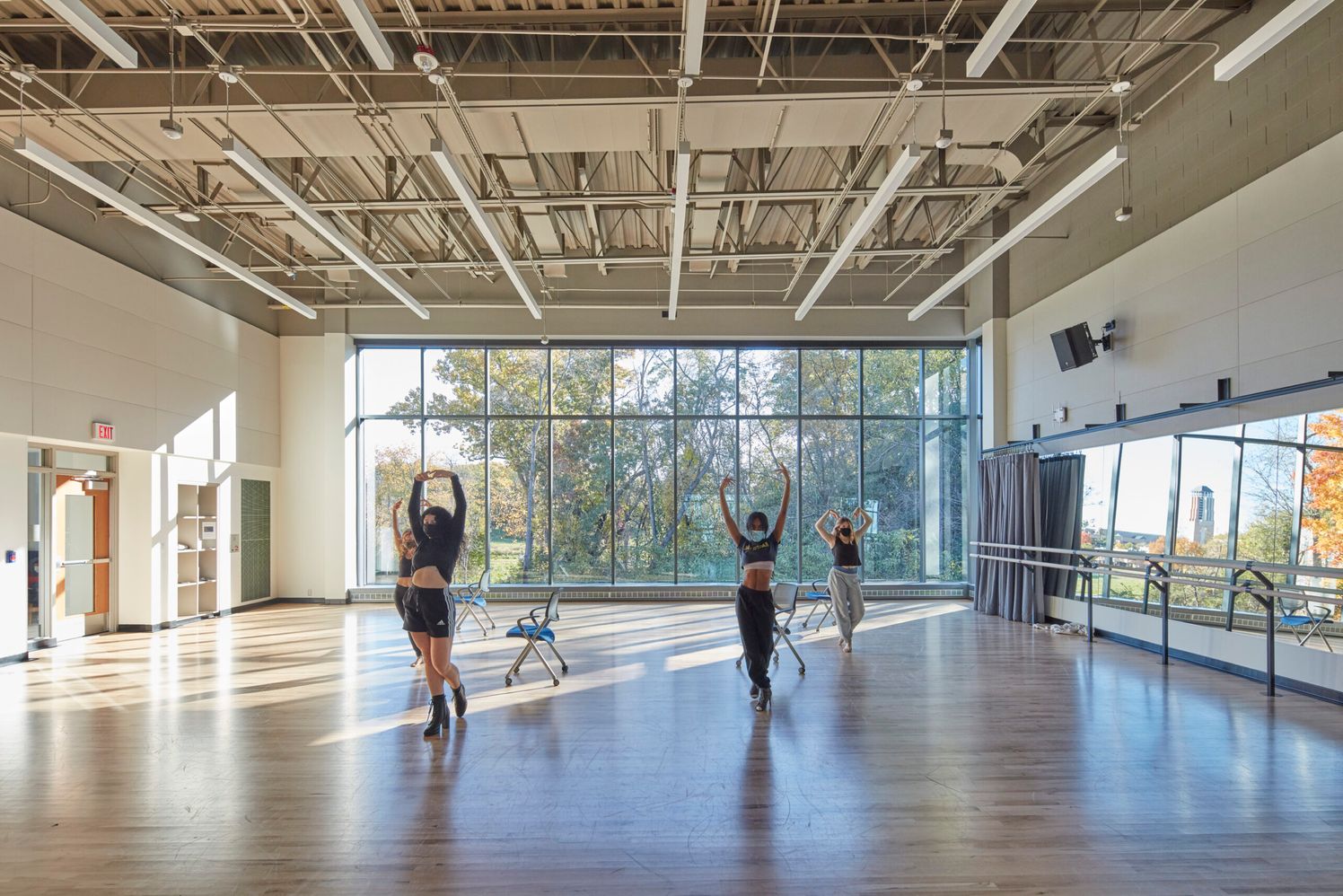 We are pleased to announce that the University of Michigan's New Dance Building received an Architectural Honor Award from the Detroit Chapter of the American Institute of Architects (AIA). The awards jury pointed to the building design's honest and functional response to the program housed within, noting that "the project achieves a serene, understated simplicity that draws attention both to the landscape and to the artistry on display within." The jury was deeply impressed with the building's attention to energy efficiency and spatial value.
Ballinger collaborated with Michigan-based TMP Architects on the project. Together, Ballinger and TMP have completed three buildings on the University of Michigan campus. Visit the AIA Detroit website to read more about the New Dance Building.