Linode Headquarters: Winner of the 2019 BD+C Reconstruction Award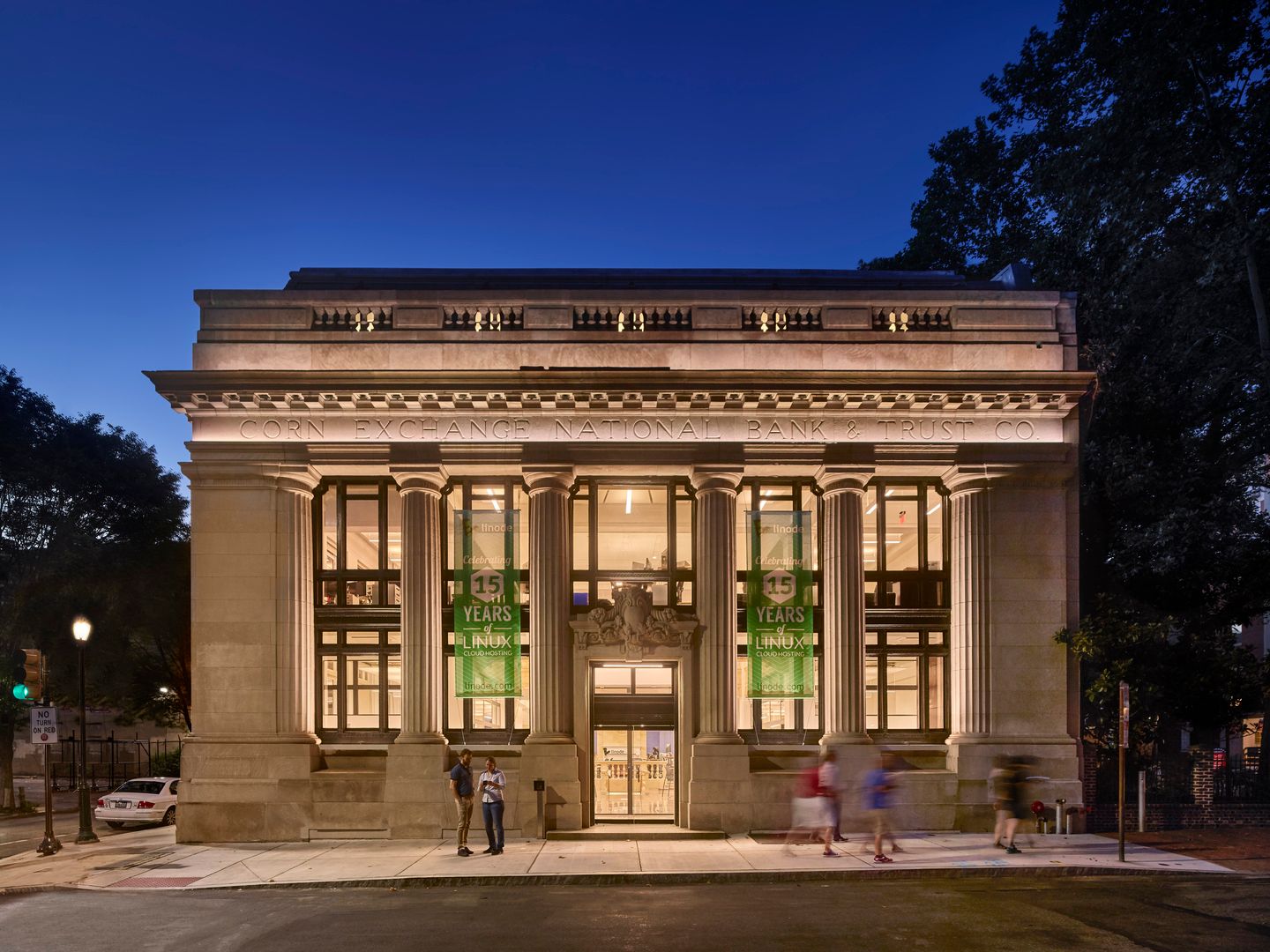 Ballinger is pleased to announce that Linode Headquarters is a recipient of the 2019 BD+C Reconstruction Award. This award is given to the best historic preservation, reuse, renovation, and reconstruction projects nationwide. Winners were selected based on the overall design, engineering, and construction of the project.
Formally known as the Corn Exchange National Bank and Trust, Linode Headquarters is now home to an innovative and rapidly-growing tech company. Linode's commitment to restoration drove the retention and rehabilitation of the building's character-defining features, including the exteriors and double-story former banking hall. The interior spaces have been uncovered and restored to create a bright, transparent environment that respects the building's history and authenticity. Moving forward, Linode Headquarters can serve as an example for future preservation and adaptive reuse projects.
The project was led by Ballinger Senior Principal, Keith C.H. Mock, AIA, and Director of Historic Preservation and Adaptive Reuse, Fon Wang, AIA, LEED AP.