Linode Headquarters to Receive Grand Jury Award from Preservation Alliance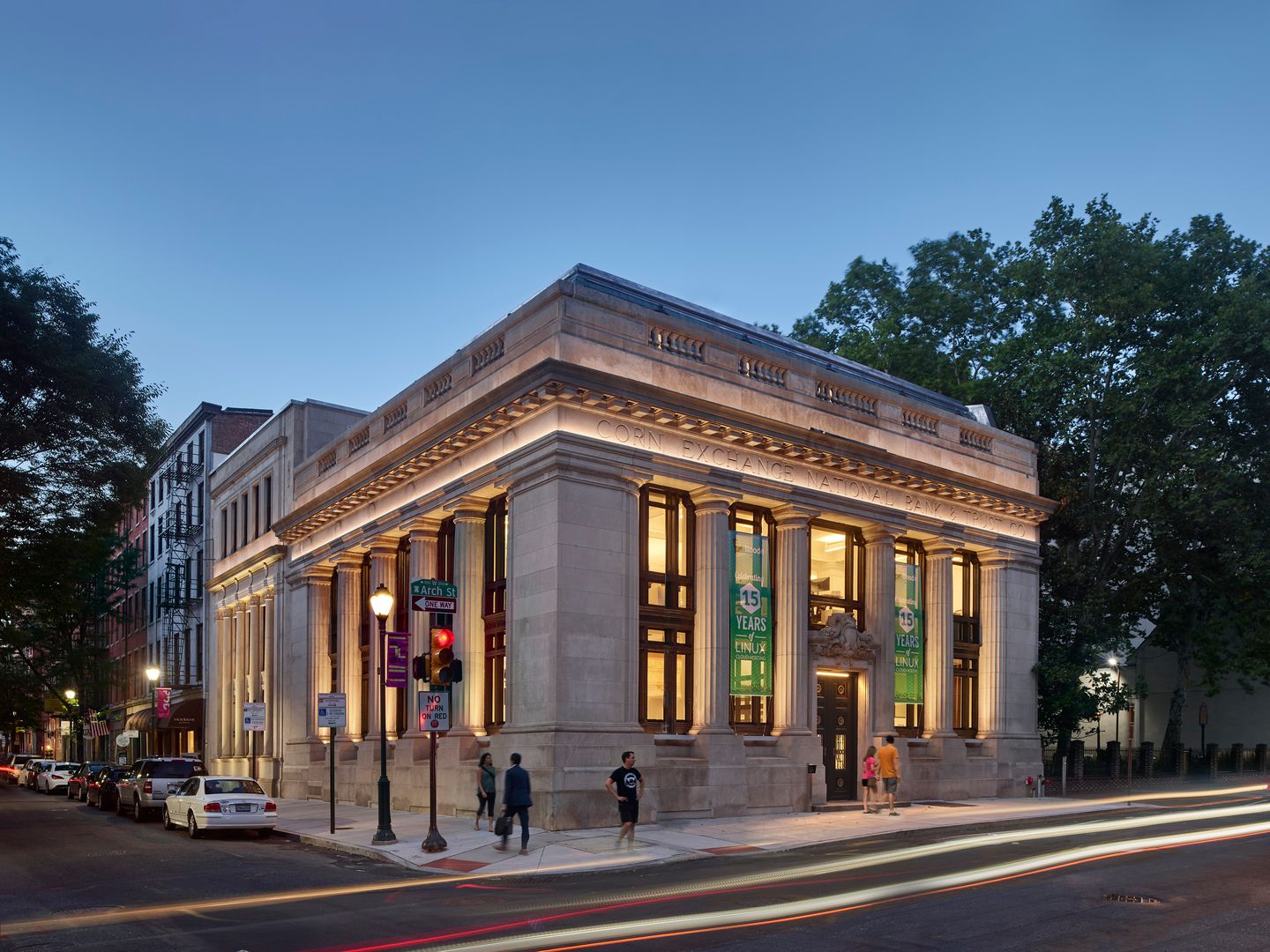 Philadelphia's Preservation Alliance will recognize Ballinger's recent renovation of the Corn Exchange National Bank Building at the Annual Preservation Achievement Awards on June 5th. Linode Headquarters was selected for a Grand Jury Award.  The Old City landmark, known for its neoclassical style and history as a former MTV Real World house, was built for the Union Bank of Philadelphia in 1902 and now serves as workspace for the growing cloud-hosting company Linode. The building is listed in Philadelphia's registrar of historic places and considered significant within the National Old City Historic District.
The mission of the Preservation Alliance is to promote appreciation and appropriate use of the Philadelphia's historic buildings, communities and landscapes. The annual Preservation Achievement Awards honor outstanding contributions to the preservation of the region's architectural and cultural heritage. Linode's founder and CEO, Chris Aker, and Ballinger's Director of Historic Preservation, Fon S. Wang, AIA, LEED AP, will accept the award at a ceremony at Philadelphia's Vie.