A. James Clark Hall Wins AIA Pennsylvania Award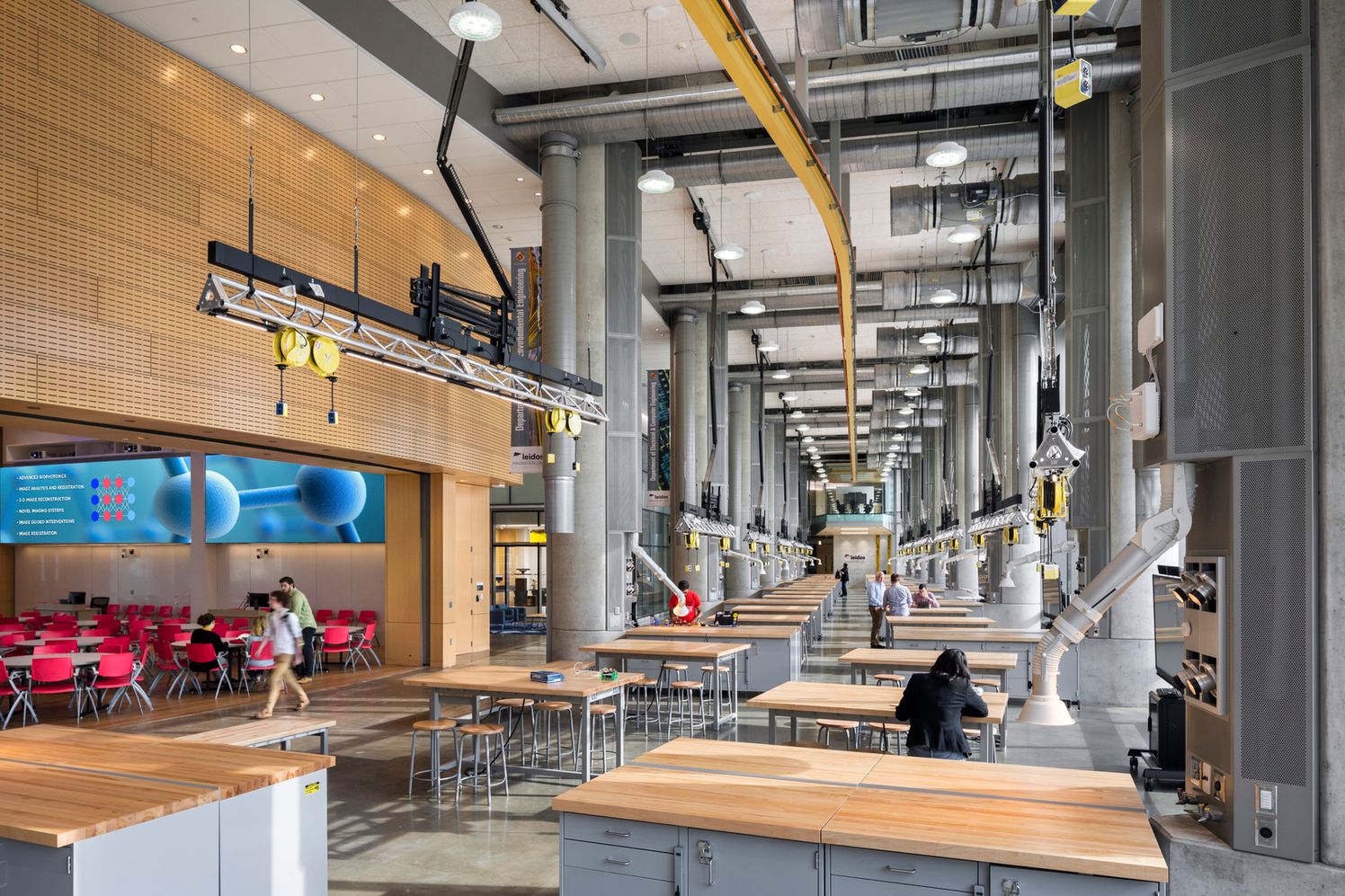 A. James Clark Hall at the University of Maryland, College Park received an Honor Award at the 2018 AIA Pennsylvania Design Awards Program. The Architectural Excellence Design Awards Program celebrates exceptional design from firms and individuals across the State. These awards honor excellence in design and innovation, contributions to the profession of architecture, and commitment to the quality of the built environment.
A. James Clark Hall is the flagship building for the A. James Clark School of Engineering and is a vibrant contributor to the College Park campus. Its ground floor is home to a "working commons" student innovation lab, a highly-flexible student team-based makerspace for both small and large projects. Upper floors feature flexible loft labs to promote interdisciplinary collaboration across a wide variety of research modalities. Abundant transparency contributes to a vibrant, diurnal environment for inspiring discovery.
The 2018 jury was based in Chicago and included Carol Ross Barney, FAIA of Ross Barney Architects, Martin Felsen, FAIA of UrbanLab, and Casey Jones of Perkins + Will. Clark Hall's innovation lab "created a technical yet transparent environment for learning that captured our imagination," they reported about the project. "The 'working commons' stole the show."