Recognition for Technological Achievement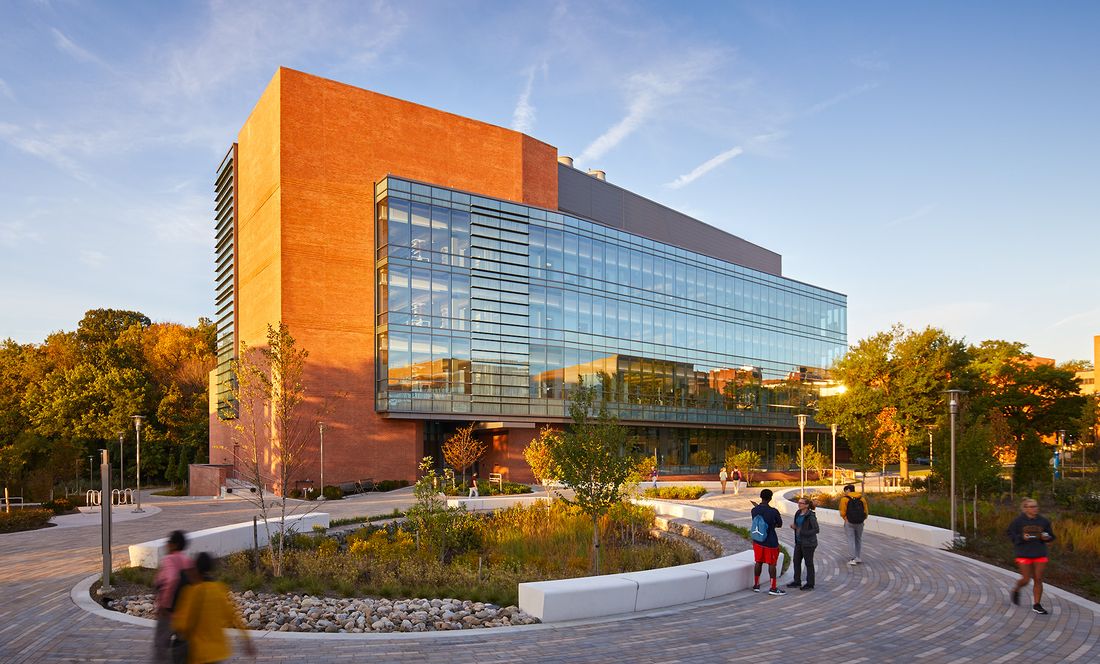 Ballinger received an ASHRAE Technology Award for the recently completed Interdisciplinary Life Sciences Building (ILSB) at the University of Maryland, Baltimore County.  The 131,000 SF building was recognized in the Educational Facilities/New Construction category by the Philadelphia Chapter of ASHRAE.
ILSB is a model for energy efficiency, indoor air quality, and ease of maintenance. The building's overall annual energy usage is over 40% less than ASHRAE 90.1 baseline. The facility includes wet bench research space, shared scientific research cores, multidisciplinary teaching labs, office space and active learning classrooms. ILSB provides new opportunities for integrating learning and discovery across departments and colleges in support of the University's mission of student success and expanding research. Collaboration areas for formal and informal exchanges support cross-fertilization of ideas as teams pursue novel and promising leads in life science discovery.
The ASHRAE Technology Awards recognize successful applications of innovative design that incorporate ASHRAE standards for effective energy management, indoor air quality, and good mechanical design. ASHRAE, founded in 1894, is a global society advancing human well-being through sustainable technology for the built environment. The society focuses on building systems, energy efficiency, indoor air quality, and sustainability by conducting research, writing standards, and fostering continuing education.