Telemedicine and the Future of Disruption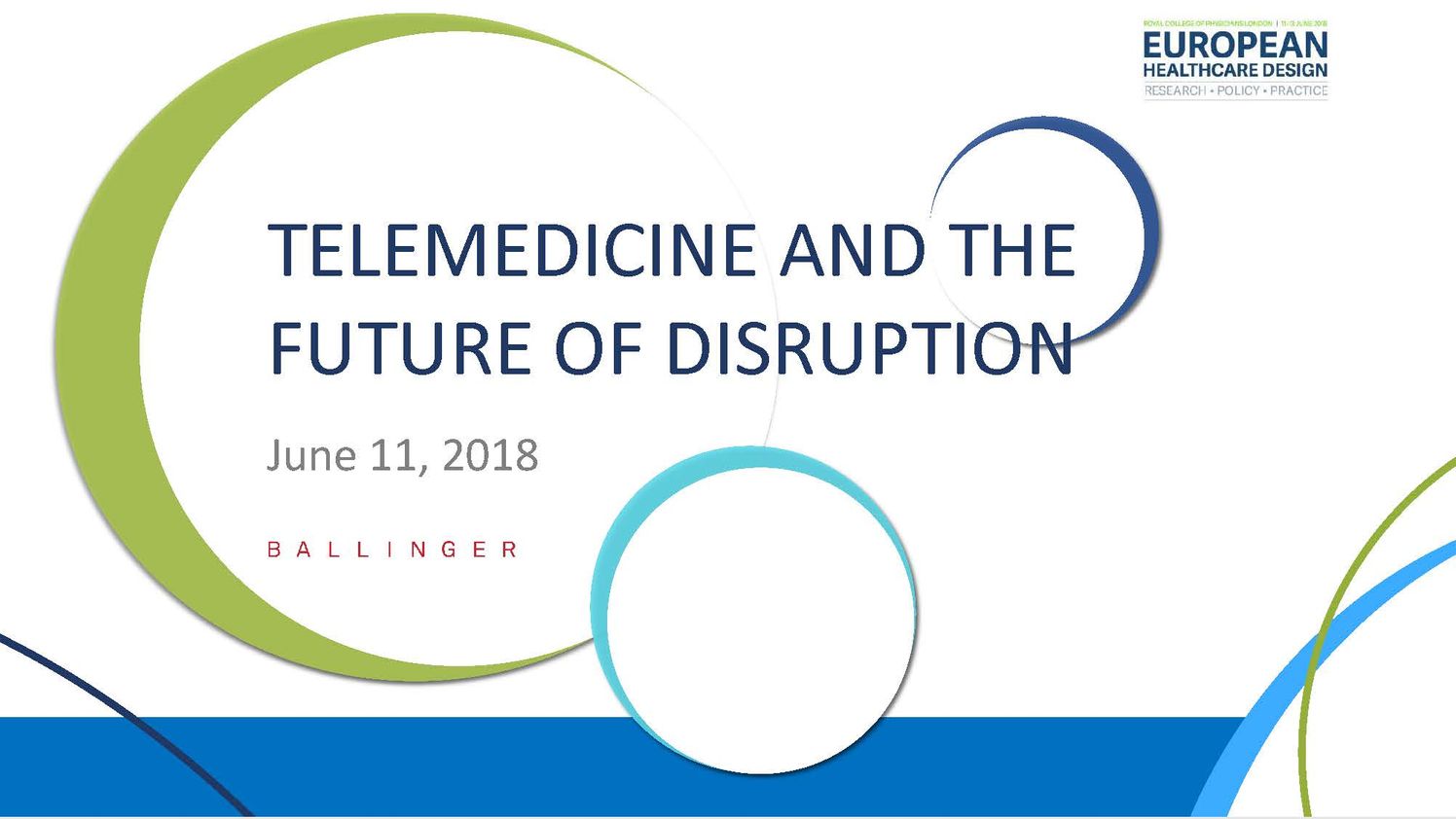 Well-trained and effective clinical staff are in high demand around the world. In the United States, primary care physicians are out-numbered 3:1 by specialists, leaving the neediest populations in remote areas without physicians to address chronic and primary care.  Staff at large institutions are increasingly asked to see patients in multiple locations across a number of campuses, stretching their time and resources.
Telemedicine presents an unprecedented opportunity to extend the reach of existing staff into rural and remote locations and prolong the careers of experienced nurses and physicians by reducing the physical demands of providing care. In their presentation to the European Healthcare Design Congress & Exhibition on June 11, "Telemedicine and the Future of Disruption", Ballinger Senior Principal Louis A. Meilink Jr., FAIA, FACHA, ACHE and Senior Project Healthcare Planner, Christina Grimes, AIA, LEED AP BD+C, EDAC explored the increasing implementation of telehealth technologies and ways in which space planning can evolve to support these changes.
The topic was in keeping with the theme of the 4th annual conference, "Utopia or dystopia? Visioning the future for health" focused on the effects of environmental changes and technological advancement on modern healthcare systems and how institutions and designers can adjust to take advantage of advances such as AI, remote and algorithmic diagnosis, nanotechnology, and virtual reality. Held in London, this year's event was organized by Architects for Health and SALUS Global Knowledge Exchange and hosted by the Royal College of Physicians.