Louis Meilink Elevated to Fellow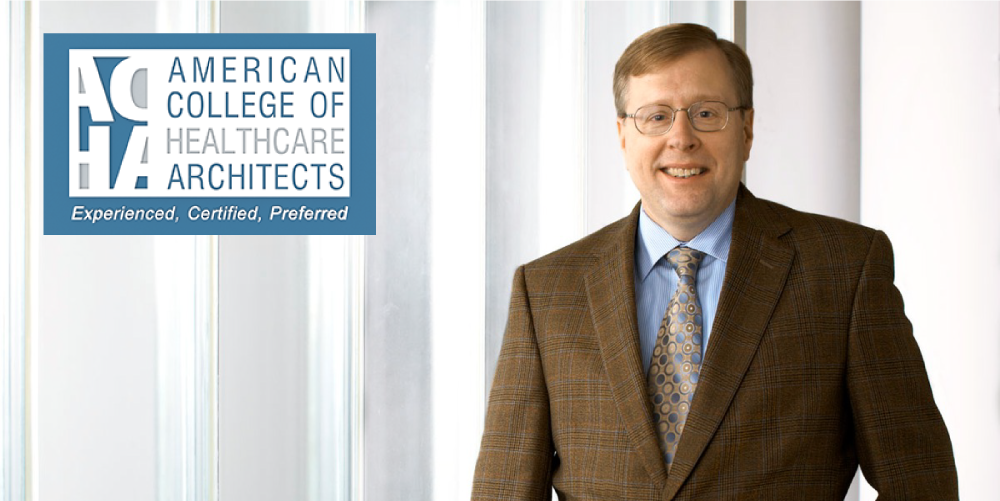 Ballinger Senior Principal Louis A. Meilink, Jr. FAIA, FACHA, ACHE was recently elevated to Fellow of the American College of Healthcare Architects (ACHA). This distinction is given to ACHA members who have demonstrated an impact in healthcare facility architecture as well as significant leadership in advancing innovation within their practice and beyond.
For over 30 years Lou has led the design of significant healthcare buildings, each informed by the values of his design philosophy: building for wellness, including family as members of the care team, humanizing the hospital, encouraging interdisciplinary collaboration, providing space to support caregivers, and improving safety and satisfaction. Beyond his day-to-day project and firm responsibilities, he is engaged in an ongoing dialogue with healthcare professionals across the globe to increase the evidence base and foster healing through design.
In addition to this distinction, one of the highest honors bestowed upon a member of the ACHA, Lou was also named a Fellow of the American Institute of Architects (AIA) this year. Lou, as well as Ballinger ACHA inductees Erin Nunes Cooper AIA, ACHA, LEED AP and Christina Grimes, AIA, LEED AP, ACHA, EDAC, will be honored at the College's Annual Luncheon during the Healthcare Design Conference on November 3 in New Orleans.
Link to the ACHA's announcement of the 2019 class of fellows: